If you are looking for a Medicare Supplement insurance policy or a MediGap insurance policy you have come to the right place. A Medicare Supplement or a MediGap plan are interchangeable words and mean the same thing.
***2015 Special Note*** If you are looking for the old plans before 06/01/2010 please click here. The old plans will not be available for sale after 05/31/2010 nationwide.
We help you easily understand the insurance language and quickly zero in on a Medicare supplement policy to meet both your need and budget.
Selecting the right plan is really not complicated. There are 10 plans the Center for Medicare Services or (CMS) & the National Association of Insurance Commissioners (NAIC) created in 1990 and updated recently in June 2010. These plans are exactly the same regardless of which insurance company offers the plan.
There are "holes" or "Gaps" in Medicare Part A and Part B. The supplement policy you select will fill the financial gaps. The number of these financial holes filled in will depend on which supplement you select. The chart below will give you a quick understanding of which plan might be best suited for you.
Year after year we have found Medicare Supplement Plan F or Medicare Supplement Plan G to be the best value for the dollar. The new Plan N is a great alternative to a Medicare Advantage plan. Plan N might be recommended depending on which state you live in and how much the supplement cost in relation to available Medicare Advantage plans. A plan N will provide more coverage and a very reasonable premium. In Florida we have the lowest rate for plan F & plan N. See the Medicare Supplement Plan chart below. In general, the higher you go up in the plan chart the more Gaps the plan fills. Medicare Supplement Plan F is the most comprehensive supplement plan and there is not a better plan than F. Most people will select a Plan F. However, depending on your personal situation there may be a more cost efficient choice.
The first step is to zero in on which plan you might want and complete the Medicare Supplement quote request form or give us a call at the number on the right. We will do the rest. We have shopped the market for you and can quickly give you a quote for the plan of your choice and answer all your questions.
The second step is for us to send you a complete package and help you complete the application. If you select us as your agent we will also give you unlimited support in selecting a Part D Prescription drug plan as well. We produce a report showing you which Medicare RX plan might be best for you based on your current prescription drug need. And we also help you enroll in the plan of your choice.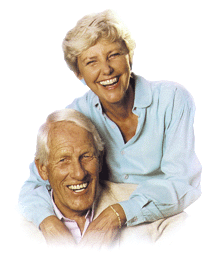 Call to speak to an agent 1-800-728-9609
What do you have to lose? We still like to provide good old fashioned customer service.